Dr. Juliana Farrell
Chiropractor – St. Augustine, FL
University of Albany in Albany, NY, Degree – Bachelor of Science in Biology
Palmer College of Chiropractic in Port Orange, FL – Doctor of Chiropractic
Dr. Juliana Farrell is a chiropractic physician at the Pain Relief Centre in St. Augustine, FL. She has been working as a chiropractic physician since 2010. She works with a variety of patients to help them recover from accidents, injuries, and all types of musculoskeletal pains. She practices utilizing several different manipulation techniques including diversified, Gonstead, Thompson drop, activator, and flexion/distraction.
Dr. Farrell did her undergraduate studies in biology at the University of Albany in Albany, NY. After graduating with a Bachelor of Science degree in Biology, she obtained her chiropractic degree at Palmer College of Chiropractic in Port Orange, FL.
Dr. Farrell currently resides near the beach with her husband and young daughter. In her free time, she enjoys exercising, playing with her daughter, and spending time with family and friends.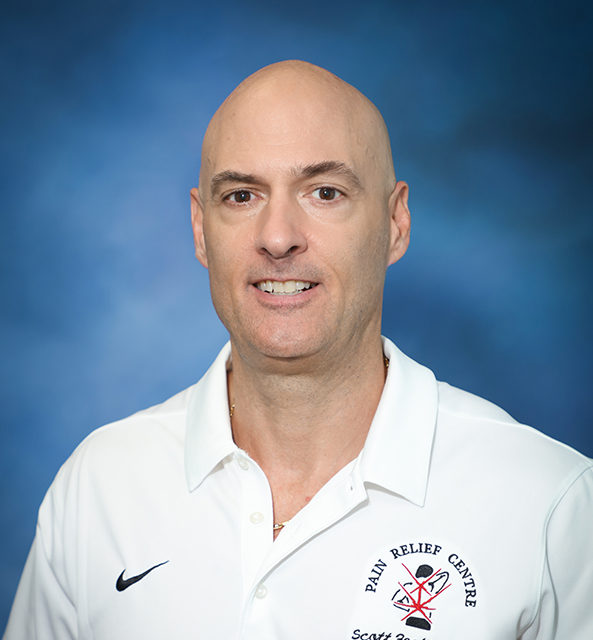 Dr. Scott Fechter
Chiropractor – St. Augustine, FL
Flagler College – Undergraduate Bachelor of Arts
Sherman College of Chiropractic in Spartanburg, SC – Doctor of Chiropractic
There is only one Pain Relief Centre in St. Augustine. That's Dr. Scott Fechter DC. He is a chiropractic physician that treats all types of injuries. Whether you were involved in an automobile accident or injured bending over to pick something up off the floor, Dr. Fechter uses a multidisciplinary approach to these musculoskeletal injuries. This includes rehabilitative sports medicine, massage therapy, and manipulative therapy, AKA spinal adjustments. He utilizes many different manipulation techniques including diversified, Gonstead, Thompson drop, activator, and flexion/distraction and more.
Dr. Fechter has lived in St. Augustine for 30 years, and those who have encountered him know him as a loving father to his three children (Yasmine – 20, Noah – 15, and Preston – 8), a kind husband to his wife (Abrina), and a hardworking chiropractor in the community.
Dr. Fechter received his Doctor of Chiropractic degree from Sherman College in 2002. He obtained his undergraduate degree from Flagler College, where he played basketball for Bo Clark.
Dr. Robert Mann
Chiropractor – Palatka, FL
Dr. Robert Mann is a board-certified chiropractor born and raised in Royal Oak, Michigan. While attending the University of Detroit he was moved by his experiences in the offices of local chiropractors and subsequently enrolled at The National College of Chiropractic in Lombard, Illinois, where he obtained his Bachelor of Science Degree in Human Biology and his Doctorate Degree in Chiropractic. Dr. Mann has spent the greater part of his career in private practice while living in Ft. Lauderdale, Florida. He has recently joined the Chiropractic team at The Pain Relief Centre in Palatka, Florida where his training and experience in traditional Chiropractic such as Diversified technique along with Activator, Thompson Drop Table, and Cox Flexion/Distraction helps to serve the greater Putnam County community. Dr. Mann is a family practitioner while also having significant experience in treating automobile accident injuries.
When not serving his community through Chiropractic, Dr. Mann enjoys spending time with his family, playing golf, and working with animal rescue and wildlife conservation organizations.
Robin Bennett
Receptionist
Autumn Crosby
Receptionist
Heather Shaulis
Manager - CCPA
Tiffany Iniestra
Human Resources
Tammy Kelz
Licensed Massage Therapist
Ashley Tidwell
New Patient Coordinator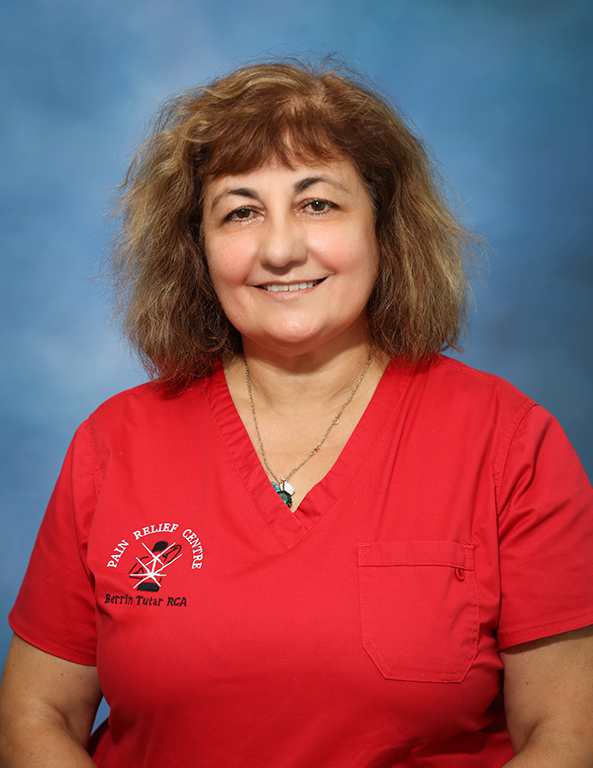 Berrin Tutar
Chiropractic Assistant
Marleigh Whitmore
Chiropractic Assistant
Lacey Greuter
Chiropractic Assistant
Emily Knowles
Chiropractic Assistant
Amanda Sampaio
Chiropractic Assistant